A Quarterly Look at the World of WABCO
LEADERSHIP CORNER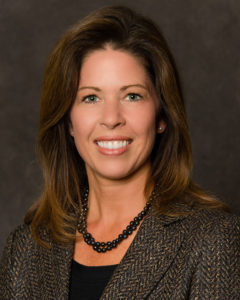 To our valued customers,
Welcome to the first WABCO News Brake of 2021!
The new year is already shaping up to be an exciting and productive time for us at ZF's Commercial Vehicle Control Systems (CVCS) Division. On February 1st, I had the honor of joining the ZF team as Aftermarket Business Leader, CVCS North America.
While I come to ZF with a wide background in aftermarket and OE segments within the automotive, commercial truck and industrial markets (to name a few!), I have some mighty big shoes to fill by replacing Abe Aon, who has decided to pursue a new career opportunity outside of ZF. Congratulations, Abe!
I would also like to congratulate Jon Morrison, former President of ZF CVCS Americas, on his retirement at the end of 2020, and welcome Julien Plenchette, who has succeeded Jon. Some of you may already be familiar with Julien, as he has served as ZF's CVCS North America OEM Truck, Bus, Car and Fleet Business Leader since joining the company in May of 2019. I wish these gentlemen all the best!
Now, let's get down to business. In January, CVCS attended its first aftermarket tradeshow since becoming a part of the ZF family—Heavy Duty Aftermarket Week (HDAW). This year's event was completely virtual and we made headlines by launching three new WABCO-branded aftermarket solutions:  1) Remanufactured air compressors for Cummins applications (now available directly to the independent aftermarket), 2) Additional OnGuardACTIVE® Collision Mitigation System (CMS) retrofit kits, and 3) EasyFit™ Automatic Slack Adjusters.
The addition of these new products further strengthens our commitment to commercial transport and fleet customers seeking to maximize vehicle uptime while helping to enhance vehicle safety and efficiency.
Of course, our appearance at HDAW is only one of several news items I'm pleased to share with you in this edition. Keep reading for exciting content including a Marketing Report, Customer Experience, Distribution That Delivers and more.
All of us at ZF CVCS would like to say thanks for making us Your Partner in Uptime. To serve as your go-to source for unbeatable aftermarket products and services is both an honor and a privilege. May 2021 bring you great success!
Sincerely,
Susan Pase
Aftermarket Business Leader, North America
ZF Commercial Vehicle Control Systems Division
We Appreciate Your Interest!
Thanks for checking out the latest issue of the WABCO News Brake.
We hope you enjoyed reading all about the new and exciting things that are happening in the world of WABCO. You can always learn more by visiting us at wabco-na.com . Be sure to look for our next issue in just a few months. Until then, we wish you all the best. Take care and we'll see you down the road!