Discover a wealth of information in one place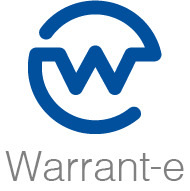 WABCO has released an updated quality and claims handling booklet directed at existing WABCO customers and the WABCO Service Partner (WSP) network. The publication, specifically developed for the Europe, Middle East and Africa region is currently available in English but will be issued in German, Polish, French, Italian, Spanish, Dutch, Czech, and Russian in the near future.
Designed to bring key information into one document, the booklet provides WABCO customers and the WSP network with an update on general warranty conditions and diagnostic process guidelines. Also included in the document are visual inspection criteria (with examples), requirements on the shipment of claimed products to WABCO, an updated table of assembly times which are the base for labor compensation and a disposal note.
The publication also introduces  Warrant-e, an intuitive and user friendly claims tool, and the successor of e-Quality. Thanks to new features, such as useful tool tips, guided failure description, and a mobile version, Warrant-e offers reduced processing times and improves customer experience.