Unos neumáticos poco inflados pueden traducirse en gasto de combustible, tiempo en la carretera y reparaciones. Descubra cómo OptiTire™ puede mejorar los costes, el ahorro de combustible y el tiempo de actividad de su flota.
Monitoring tyre pressure is essential to maximise fleet efficiency. On the face of it, tyre pressure may seem like a low priority issue, but in practice, underinflated tyres can cause a number of serious issues – both in terms of truck and trailer damage and safety.
According to Heavy Duty Trucking Magazine, incorrectly inflated tyres are the cause of over half of all roadside breakdowns. On top of that, underinflated tyres can lead to blowouts, which not only cause damage to the vehicle, but can also lead to safety issues, with drivers losing control of their trucks, often resulting in accidents.
Whatever the reason, having vehicles off the road is far from ideal. Fewer active vehicles means delays to deliveries and a stretched supply chain. There are also additional costs to consider, as incorrectly inflated tyres can lead to fuel-inefficient journeys and greater fleet running costs, as well as reducing the life of your tyres. Solutions that monitor tyre pressure, such as WABCO OptiTire™, are essential for all fleet managers to avoid these issues.
Sistema de control de la presión de los neumáticos OptiTire™
OptiTire™ is the next generation of tyre pressure monitoring solutions, built for the busy fleet manager who wants to ensure their trucks' and trailers' tyres are in prime condition. The innovative system monitors pressure across your fleet and lets you know where tyre pressure issues need to be addressed, alerting you to punctures, early leakage and quick fixes alike.
Incorrectly inflated tyres don't just increase the risk of an accident or breakdown, they reduce lifespan and increase fuel consumption. By correctly inflating tyres, you can:
Con un sistema totalmente integrado, las advertencias no solo llegan al conductor, sino también a su sede central, lo que le brinda pleno conocimiento de las lecturas de la presión de los neumáticos de su flota.
Decrease the risk of punctures or blowouts
Reduce the chance of vehicle downtime
Increase fuel savings
Increase the lifetime of your tyres
Al asegurar la presión óptima de los neumáticos en toda su flota, no tendrá que invertir en tantas ruedas de recambio y sus vehículos estarán fuera de la circulación durante menos tiempo. Los neumáticos pueden ser uno de los mayores costes continuos de mantenimiento para las flotas de vehículos industriales, por lo que reducir este coste de todas las formas posibles será beneficioso a largo plazo.
Características de OptiTire™
OptiTire™ no solo tiene una función fundamental, sino que lo hace de una forma que resulta flexible y sencilla para los gestores de flotas. Existen tres opciones para fijar el sensor, que no solo mide la presión de los neumáticos, sino también la temperatura del aire para aumentar la precisión.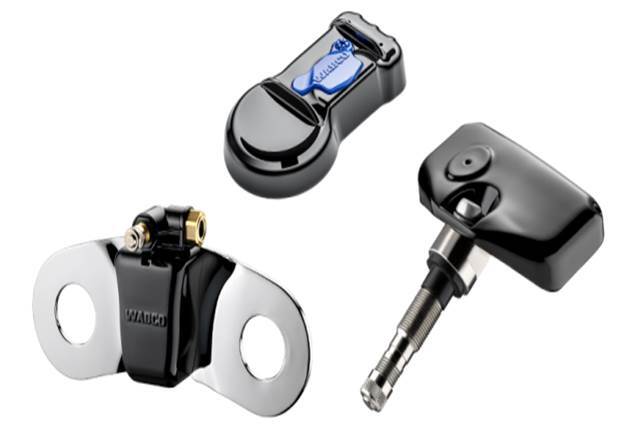 On top of monitoring data, you can also set defined levels, such as 5% underinflation, and get a warning when pressure reaches that benchmark to allow you to take action more quickly. This is possible with the TX-CONNECT back-office solution, which links to the on-board telematics.
The sensor also lasts for up to 9 years, meaning you can install them across your fleet and look forward to years of increased safety and economy. The data is sent to and processed by an Electronic Control Unit (ECU) and a signal sends the information to a display in the truck or to the fleet management system. The ECU monitors up to 20 wheels in use, as well as two spares.
With a fully integrated system, the warnings don't just go to the driver, but also to your headquarters, giving you full knowledge of your fleet's tyre pressure readings. If you have the older IVTM monitoring system installed, OptiTire&trade is backwards compatible with it, and you can retrofit your trucks easily
Tyres are where trucks and trailers meet the road, so it's important they're in peak condition. Get the most out of them with OptiTire&trade, the perfect solution to maximise your fleet's efficiency.
Con un sistema totalmente integrado, las advertencias no solo llegan al conductor, sino también a su sede central, lo que le brinda pleno conocimiento de las lecturas de la presión de los neumáticos de su flota.