Reifen mit zu niedrigem Druck können Kraftstoff, Betriebszeiten und Reparaturen kosten. Finden Sie heraus, wie OptiTire™ die Betriebszeit Ihres Fuhrparks, den Kraftstoffverbrauch und die Kosten verbessert
Monitoring tyre pressure is essential to maximise fleet efficiency. On the face of it, tyre pressure may seem like a low priority issue, but in practice, underinflated tyres can cause a number of serious issues – both in terms of truck and trailer damage and safety.
According to Heavy Duty Trucking Magazine, incorrectly inflated tyres are the cause of over half of all roadside breakdowns. On top of that, underinflated tyres can lead to blowouts, which not only cause damage to the vehicle, but can also lead to safety issues, with drivers losing control of their trucks, often resulting in accidents.
Whatever the reason, having vehicles off the road is far from ideal. Fewer active vehicles means delays to deliveries and a stretched supply chain. There are also additional costs to consider, as incorrectly inflated tyres can lead to fuel-inefficient journeys and greater fleet running costs, as well as reducing the life of your tyres. Solutions that monitor tyre pressure, such as WABCO OptiTire™, are essential for all fleet managers to avoid these issues.
OptiTire™ Reifendrucküberwachungssystem
OptiTire™ is the next generation of tyre pressure monitoring solutions, built for the busy fleet manager who wants to ensure their trucks' and trailers' tyres are in prime condition. The innovative system monitors pressure across your fleet and lets you know where tyre pressure issues need to be addressed, alerting you to punctures, early leakage and quick fixes alike.
Incorrectly inflated tyres don't just increase the risk of an accident or breakdown, they reduce lifespan and increase fuel consumption. By correctly inflating tyres, you can:
Bei einem voll integrierten System gehen die Warnungen nicht nur an den Fahrer, sondern auch an Ihre Zentrale, so dass Sie die Reifendruckwerte Ihres Fuhrparks genau kennen.
Decrease the risk of punctures or blowouts
Reduce the chance of vehicle downtime
Increase fuel savings
Increase the lifetime of your tyres
Durch die Gewährleistung eines optimalen Reifendrucks in Ihrem gesamten Fuhrpark müssen Sie weniger für Ersatzreifen ausgeben und verbringen Ihre Fahrzeuge weniger Zeit in der Werkstatt. Reifen können zu den größten Posten bei den laufenden Instandhaltungskosten von Nutzfahrzeugparks gehören, deshalb ist es langfristig von Vorteil, wenn Sie diesen Kostenfaktor reduzieren.
OptiTire™ Funktionen
OptiTire™ erfüllt nicht nur eine wichtige Funktion, sondern ist auch eine flexible und anwenderfreundliche Lösung für Fuhrparkmanager. Es gibt drei Optionen für die Montage des Sensors, der nicht nur den Reifendruck misst, sondern durch die Messung der Lufttemperatur für noch präzisere Informationen sorgt.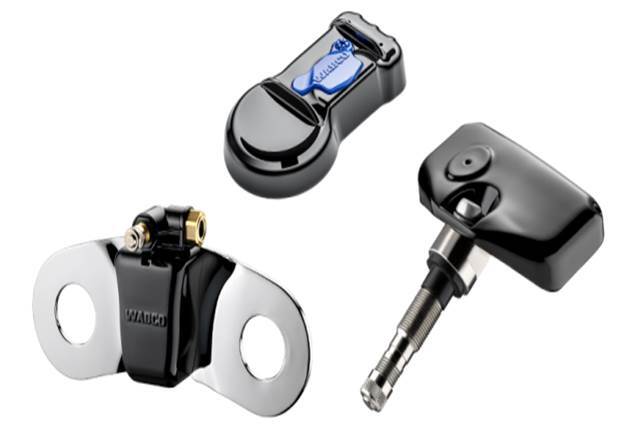 On top of monitoring data, you can also set defined levels, such as 5% underinflation, and get a warning when pressure reaches that benchmark to allow you to take action more quickly. This is possible with the TX-CONNECT back-office solution, which links to the on-board telematics.
The sensor also lasts for up to 9 years, meaning you can install them across your fleet and look forward to years of increased safety and economy. The data is sent to and processed by an Electronic Control Unit (ECU) and a signal sends the information to a display in the truck or to the fleet management system. The ECU monitors up to 20 wheels in use, as well as two spares.
With a fully integrated system, the warnings don't just go to the driver, but also to your headquarters, giving you full knowledge of your fleet's tyre pressure readings. If you have the older IVTM monitoring system installed, OptiTire&trade is backwards compatible with it, and you can retrofit your trucks easily
Tyres are where trucks and trailers meet the road, so it's important they're in peak condition. Get the most out of them with OptiTire&trade, the perfect solution to maximise your fleet's efficiency.
Bei einem voll integrierten System gehen die Warnungen nicht nur an den Fahrer, sondern auch an Ihre Zentrale, so dass Sie die Reifendruckwerte Ihres Fuhrparks genau kennen.