A Quarterly Look at the World of WABCO
LEADERSHIP CORNER
To our valued customers,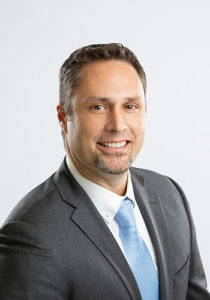 I hope this edition of The WABCO News Brake finds you well.
I have great news to report that will further accelerate ZF's ambitious commercial vehicle growth strategy worldwide. We recently crossed a major milestone in the upcoming launch of our new Commercial Vehicle Solutions Division, announcing key divisional leadership appointments.
By combining ZF's Commercial Vehicle Technology (primarily CV steering, lane keep assist and transmission) and Commercial Vehicle Control Systems (formerly WABCO) Divisions, this new division will be uniquely positioned to support the ambitions of fleets, as well as truck, bus, coach and trailer OEMs across the globe.
On course to launch January 1, 2022, the Commercial Vehicle Solutions Division will be structured to maintain proximity to customers in every region. I'm confident that this approach, along with ZF's comprehensive product and solution portfolio and capability to innovate, supply and integrate onboard systems and technology, will offer new levels of benefit and value for customers.
Leadership of the forthcoming division will be in the capable hands of Wilhelm Rehm, who currently oversees ZF's commercial vehicle business in addition to industrial technology and materials management. A Member of the ZF Board of Management since 2012, Rehm will spearhead a global divisional leadership team selected from both Divisions consisting of:
Dr. Christian Brenneke, R&D and Systems Solutions
Nick Rens and Kleber Vinhas, Europe, Middle East & Africa
Suije Ye, Asia-Pacific
P. Kaniappan, India, and
Myself, The Americas
I'm honored to lead the Americas team and work with the division's 25,000 employees networked across 61 locations in 28 countries. For further details on the division's structure and leadership team, read the full announcement here.
I also wanted to acknowledge the recent National Truck Driver Appreciation Week, which took place September 12-18. In particular, I would like to pay tribute to ZF's hard-working truck drivers, who help our customers solve problems, demonstrate the latest technology at shows and events, and provide exceptional service and support to the business.
It is also the perfect time to thank America's 3.6 million truckers, who continue to go above and beyond their call of duty as we navigate the COVID-19 pandemic. On behalf of the entire ZF CVCS organization, we thank the men and women who work every day to deliver America's freight safely and securely.
Now, let's get back to the news. I invite you to continue reading for exciting content including Product News, a Marketing Report, Tools of the Trade and more.
Sincerely,
Julien Plenchette
Vice President, Americas
OEM Truck, Bus, Car and Fleet Business Leader, North America
ZF Commercial Vehicle Control Systems Division
We Appreciate Your Interest!
Thanks for checking out the latest issue of The WABCO News Brake.
We hope you enjoyed reading all about the new and exciting things that are happening in the world of WABCO. You can always learn more by visiting us at wabco-na.com. Be sure to look for our next issue in just a few months. Until then, we wish you all the best. Take care and we'll see you down the road!