WABCO Compressors – OE Quality Counts
 Air Compressors
Single cylinder
Twin cylinder
Cleaner air
Reduced maintenance costs

WABCO Compressors - OE Quality Counts
Like all its other components, WABCO's OE quality aftermarket compressors are designed to offer the safest drive, and best performance possible. Designed in conjunction with vehicle and engine manufacturers to ensure optimal fit and most efficient energy consumption, each component is tested beyond the OE standard both in the lab and on the road.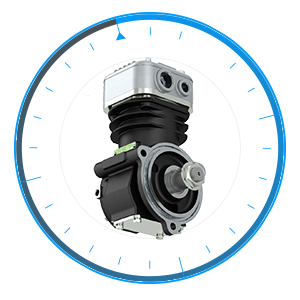 Knock-on Effect
In most modern vehicles the compressor is mounted directly on the combustion engine; sharing its geartrain, oil and coolant supply. Therefore, any deviation in compressor design tolerance could also have a significant impact on the combustion engine. For example: a damaged compressor gear might block the engine geartrain, or metal particles might enter the oil or coolant circuit – causing significant damage and leading to expensive vehicle repairs and downtime.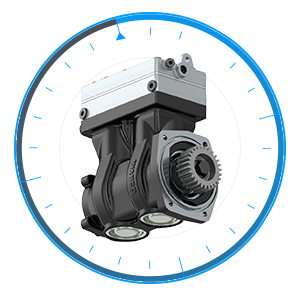 Cheaper Parts are False Economy
Instead of being manufactured from the highest quality materials, utilising strict process control by the company who designed them in the first place, non OE aftermarket parts are often reverse engineered and cheaply mass produced. These parts can significantly deviate from the original specification, meaning they won't be such an exact vehicle fit, have the same part longevity or be manufactured from the same robust materials.  
Choose quality. Choose WABCO parts.
Bjoern Petersen

Senior Product Manager
When the world relies on you, you can rely on us!